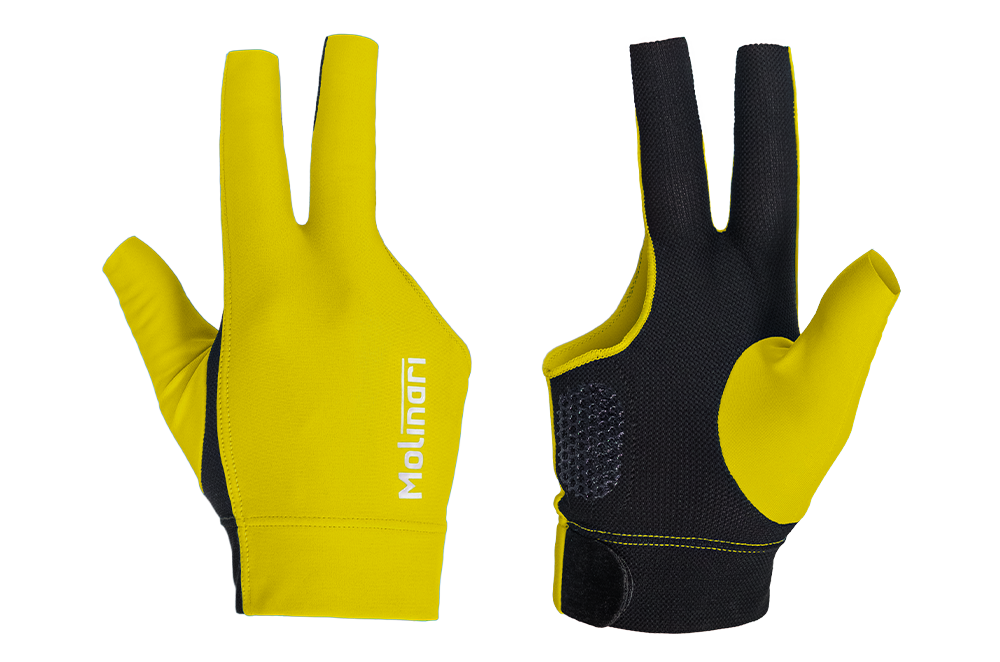 A must have for every player! Molinari® was the first to introduce this type of Glove for the billiard sport and it was soon recognized as the best available in the market. The Molinari® Glove provides for an amazing fit-and-feel as well as an excellent non-slip grip at the palm of one's hand. It features improved stitching and seams which can hardly be detected. Further it is durable, washable and absorbs perspiration so a smooth cueing-action can be enjoyed at all times.
more info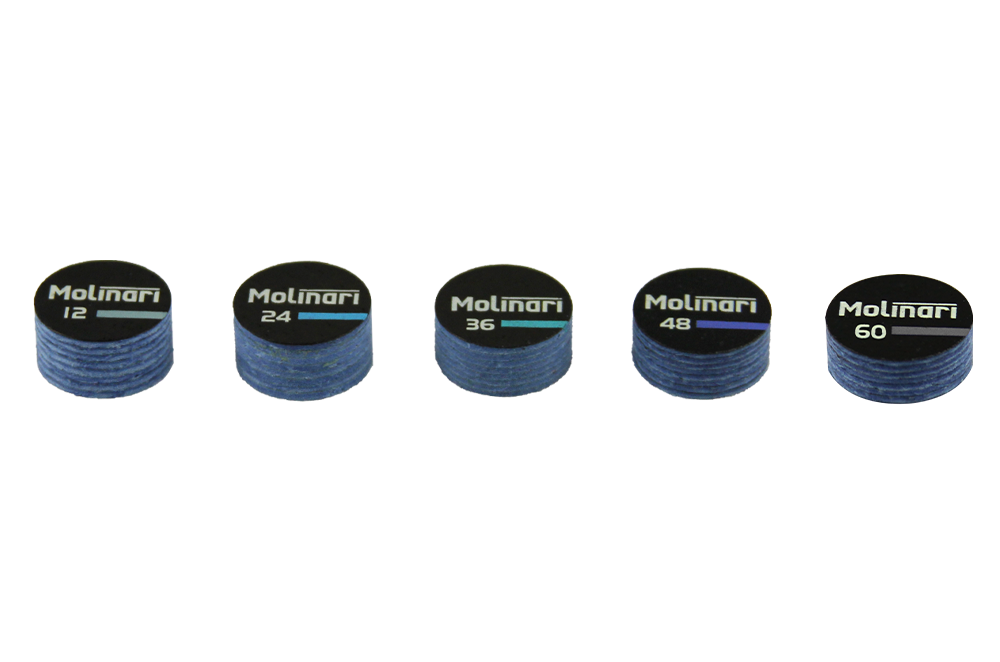 The Molinari® Cue-tip was developed in close cooperation with Japan's foremost famous tip manufacturer. We have chosen for a 7-layer tip manufactured from a vegetable tanned leather as it provides far better characteristics than chrome-tanned leathers. Mushrooming is countered by a process developed by our Japanese supplier and with excellent result: increased stability while keeping the original hardness-specifications for a long time.
more info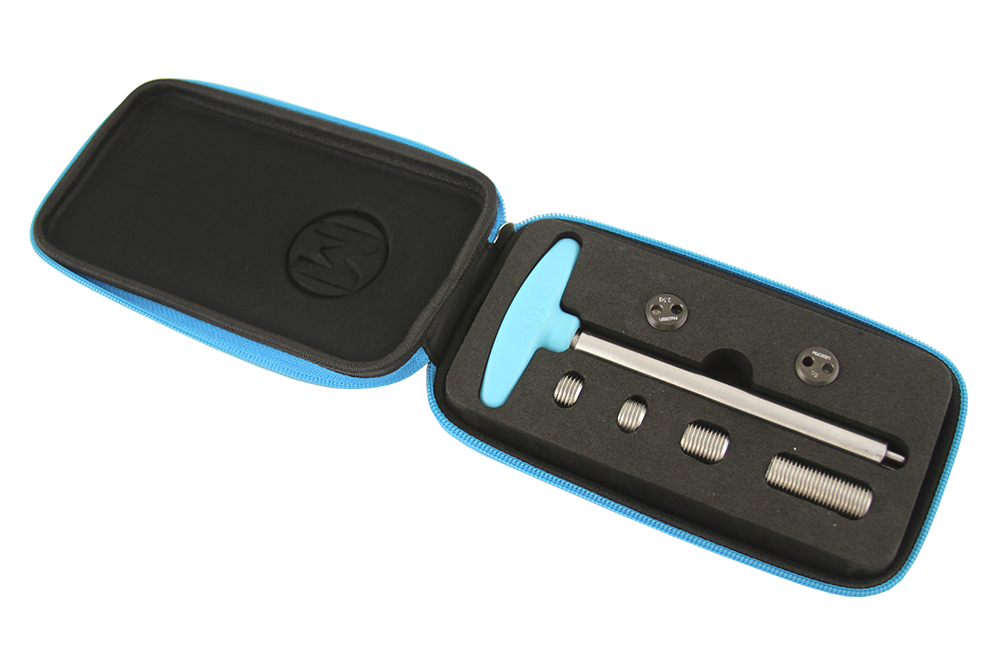 The Molinari® Weight Kit allows the player to adjust the weight of his Molinari®- or Predator® cue with 2.5 grams steps up to 97.5 grams. The kit contains all tools to make for a fast and easy adjustment to reach the desired weight and balance.
more info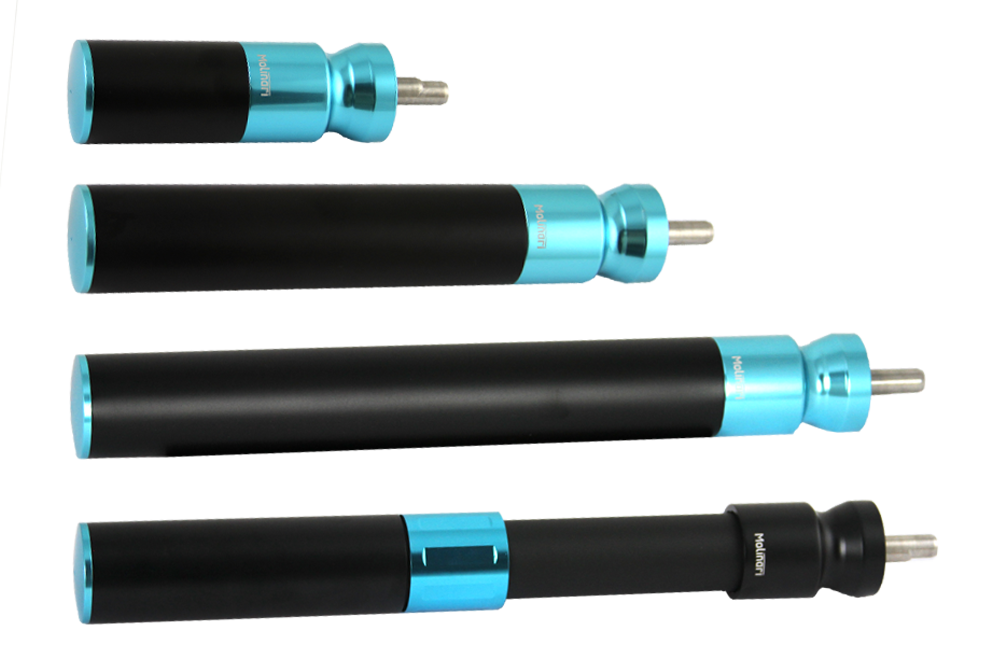 Best in class! Looking for that extra reach? Thanks to its innovative fitting-system this extension is quick, easy and reliable to use. Just a twist of the wrist and your extension is locked onto your cue. The Molinari® Extension will work for all Molinari® and Predator® pool – and carom cues and is available in 3 lengths plus an extendable version. The player can adapt the length to his exact needs! All parts can be purchased separately.
more info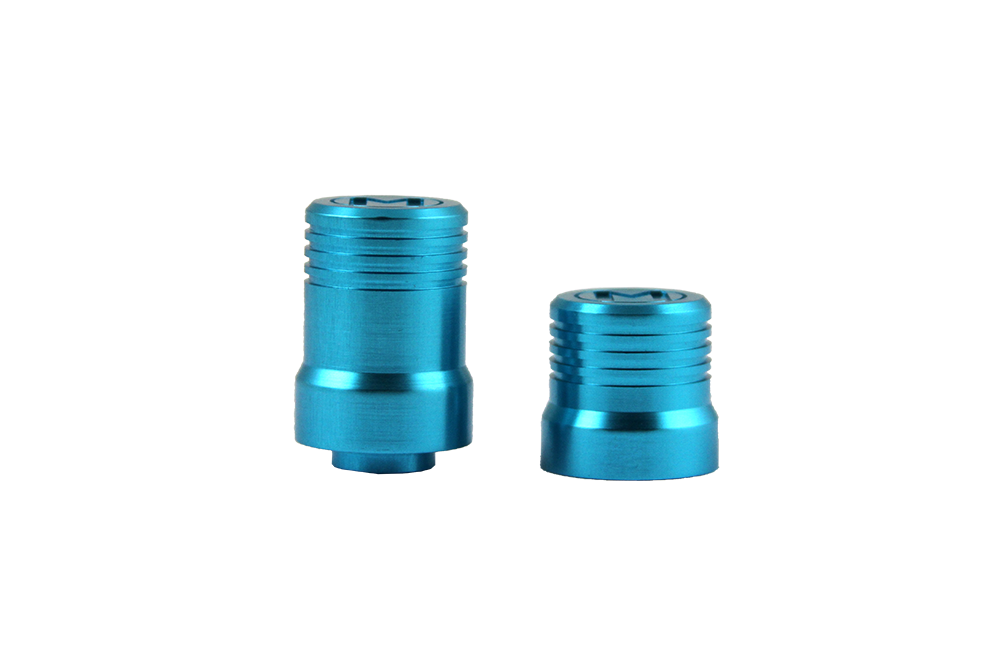 The finishing touches! With these aluminum protectors you can rest assured your cue will stay in perfect condition. In addition, thanks to the cyan color, your cue gets that distinctive Molinari® look.
more info